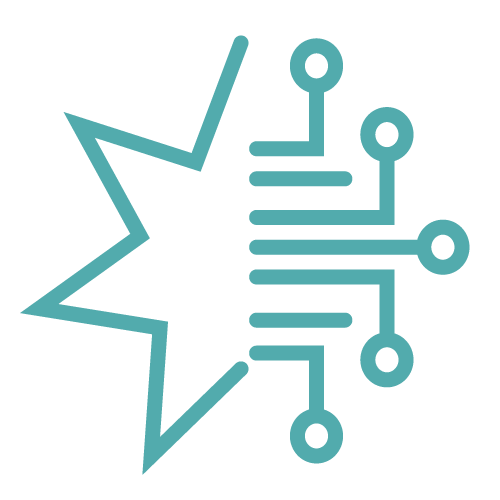 Future Services
Overview
The 'Future Services Driver' comprises eight sectors with 85 initiatives. The driver supports the realization of Jordan's ambitions to develop a sizeable, high-value, and export-oriented service economy with a strong presence across a distinct portfolio of knowledge-intensive offerings.
Main Goal
Achieve excellence in services sectors to enhance national development and increase exports of services on regional and global levels
Sectors
13 Initiative
ICT Services
Including establishing a regulatory sandbox for disruptive technologies and a virtual free zone for start-ups, developing a future-ready highly skilled workforce, and creating a cabinet-level department at PMDU Digitizing Unit to drive and oversee the end-to-end digitized services for citizens and investors, and rolling out of 5G services.
9 Initiative
Creative Industries
Including establishing a representative body or council for creative & cultural industries to streamline relevant government processes related to the sector, integrating design and design thinking in government and governmental touchpoints, and establishing the required physical and services infrastructure and ecosystem needed for the sector's development.
9 Initiative
E-Gaming
Including investing in a gaming venue equipped with technologies capable of hosting large-scale events, hosting local E-sports events, and attracting foreign teams and foreign Jordan-based E-gaming investments by leveraging infrastructure capacity and proximity to E-sports servers.
13 Initiative
Design
Including establishing a Jordan Design Council (public and private sector ) to advise on the inclusion of design and innovation in public endeavors that affect the lives of citizens, tourism, education, and the internal and external branding/promotion of Jordan, developing a "Designed in Jordan" campaign for local, regional and global promotion of Jordanian talents in design excellence across architecture, product design, crafts, brands, graphics, digital experiences, and events, in addition to revising the status of the National Center of Innovation.
10 Initiative
Healthcare
Including launching a health governance reform framework, deploying family health at the PHC level with a management & leadership improvement programme for health institutions (across the continuum of care), and launching a digital transformation of the healthcare system.
13 Initiative
Financial Services
Including continuing efforts to expand financial inclusion across all segments, deepening Jordan's capital markets, stimulating Amman Stock Exchange, launching a digital transformation initiative, and restructuring the insurance sector.
12 Initiative
Trade
Including re-examining customs, taxation, and shipping regulations, boosting an e-commerce-friendly environment, and upgrading port and warehousing infrastructure.
6 Initiative
Transport and Mobility
Including upgrading transport infrastructure and services, developing a comprehensive master plan for public transport across Jordan, completing the second phase of the BRT project, improving the efficacy of road management through technology deployment, upgrading the safety level of public roads, enhancing environmental policies and regulations for people's mobility (EVs, lower GHG emissions, etc.), and rehabilitating roads' infrastructure through introducing tolling.
Other Implementation Drivers